Root Canal File Extractor
1.The device can be used directly under the microscope.
2.By pushing the cap at the end of the handle and clamping the sleeve to clamp the broken device, the broken device or other foreign matter in the root canal can be removed.
3.The bending wrench can adjust the bending Angle of the clamping sleeve according to the position of the affected tooth. The bending Angle is 45 degrees before delivery, and the maximum Angle can be adjusted to 90 degrees;
4.This device is reusable and non-sterile.

Product Description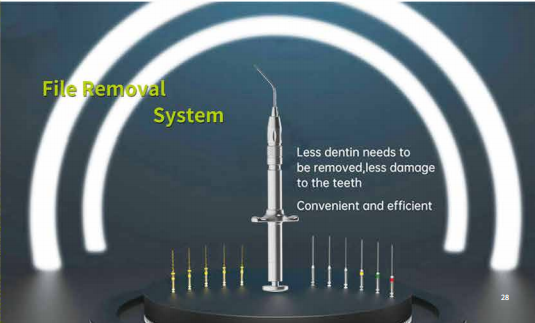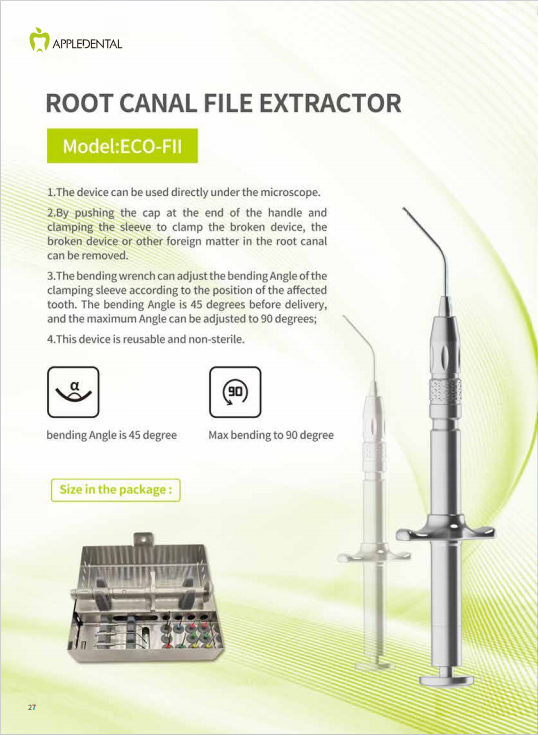 Product Categories
Related Products