Color low speed handpiece_01
The advantages of colorful low speed dental handpiece:
1. Colorful a
ppearance
, more fashion and relaxed
2. Water and air are separately divided
3. With dust-proof cover on the head of straight handpiece
4. Distinctive design of the appearance
5. Very cool water spray function
6. Adopts imported bearing on contra angle.
Product Description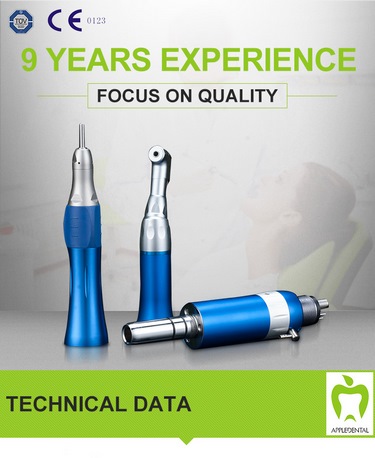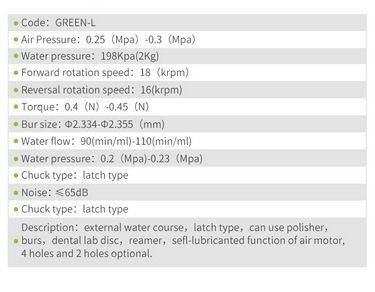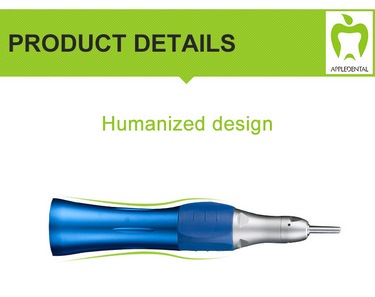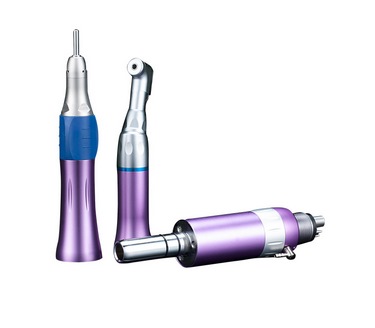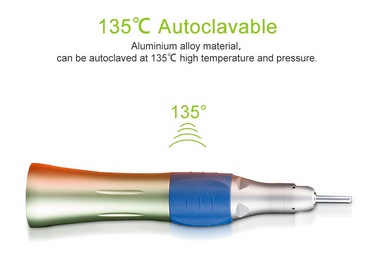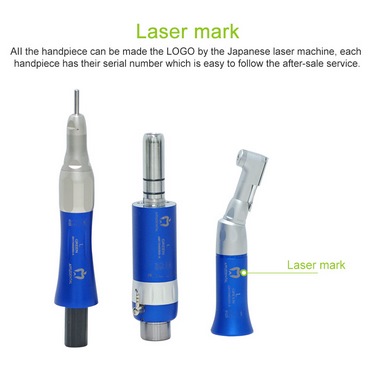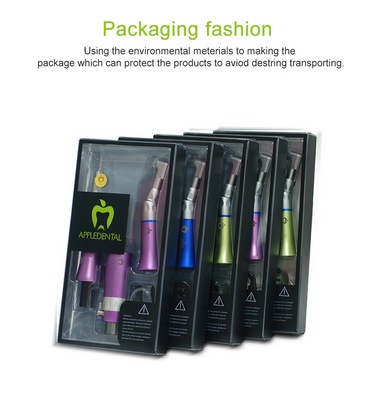 Maintenance and cleaning


1.Clean the surface after using:
First wipe the body with alcohol cotton and then rinse
the outside of the handpiece, remove the handpiece
surface and the nose part of some of the dirt
(tooth powder, blood)rinse with water, please keep
the phone head up only flush the outside.


2.Clean by lubricating machine:
Connect the handpiece with lubricating machine by 2 holes / 4 holes connection,
press the start switch (according to the lubricating machine on the function
or process automatically complete the cleaning).


3.Sterilized after cleaning:


A, complete the oiling cleaning, wipe clean the surface
of the lubricant, sterile bag into the sealed with a
sealing machine.
B, the ready handpiece will be sealed into the sterilizer
disinfection (commonly used equipment for 134 ℃
three pre-vacuum disinfection)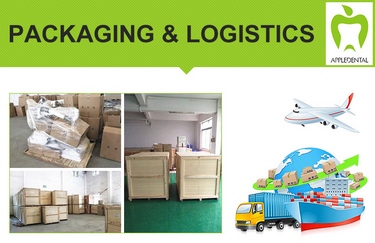 PRICE TERM
EXW, FOB, CNF, CIF, according to customers' requirements.


TRANSPORTATION
According to the dimension and weight of the package,
we can provide different transportation plan:
By DHL, FEDEX, TNT, EMS, UPS take 3-5 days arrive;
By airplane to airport, take 4-6 days arrive;
By ship to denstination port, take 15-45 days arrive.


Note: The time mentioned is just for reference, it's different with each country. If very large quantity,
please contact us first,we will check with our production line and inform.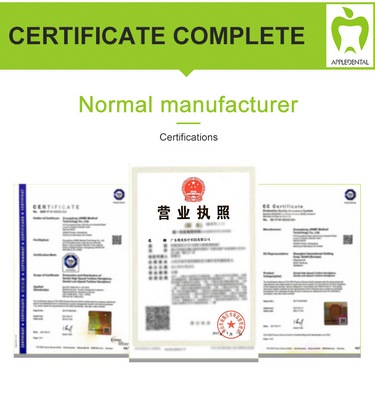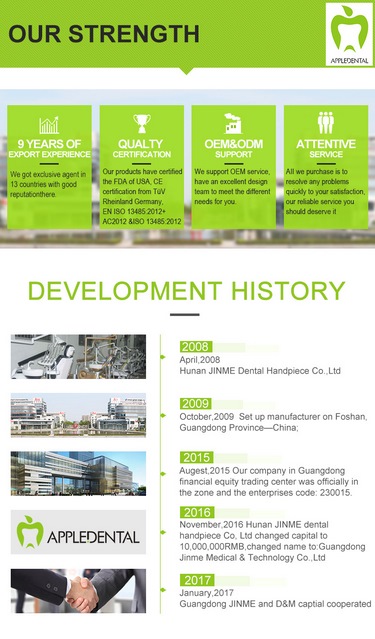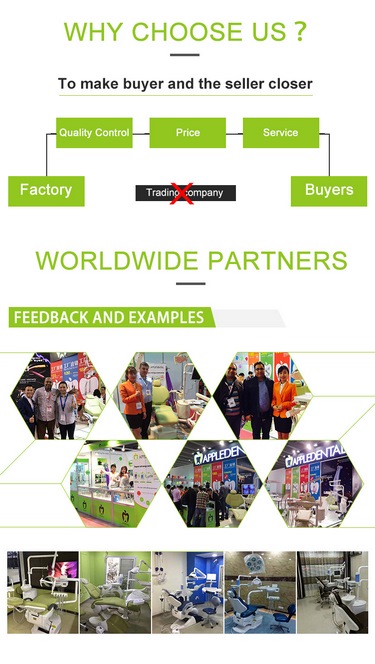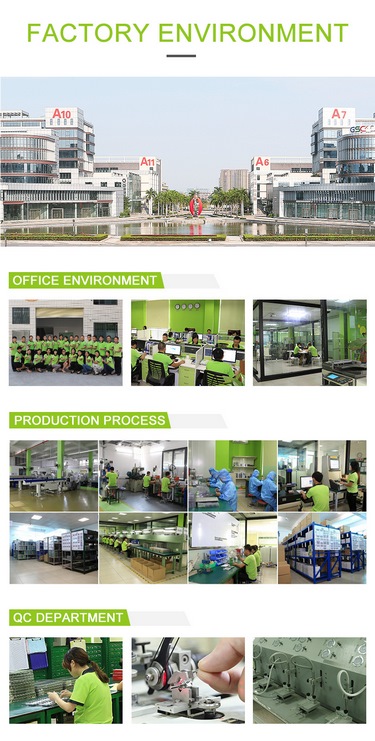 Product Categories
Related Products